Kingston Cabinet Series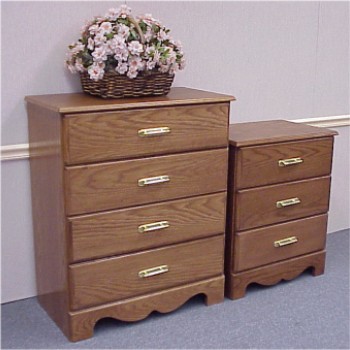 HBR's all new Kingston cabinet line features select hard wood and fine veneer construction for that residential feel and warmth. The photo at the left shows a 4 drawer bachelor chest and a deluxe 3 drawer bedside cabinet finished in medium oak. Custom finishes are also available on orders of significant quantity.
Since HBR custom builds these cabinets, many variations are available to suit the customer's needs. Shown below is a 3 drawer bachelor chest.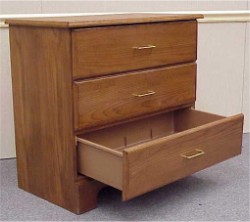 All of HBR's Kingston series cabinets feature 5 ½" deep easy to clean plastic drawer boxes and stain resistant high pressure laminate tops with scratch resistant shelving where applicable. Casters are also available on bedside cabinets.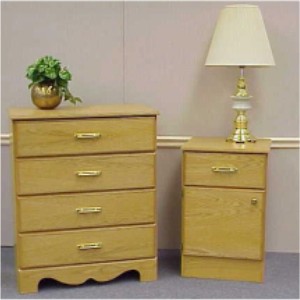 Specifications
h w d
4 drawer bachelor chest 38" 31.5" 16.75"
3 drawer bachelor chest 30" 31.5" 16.75"
Deluxe 3 drawer cabinet 30" 25.5" 16.75"
Standard 3 drawer cabinet 30" 19.5" 16.75"
Door/drawer cabinet 30" 19.5" 16.75"
Standard Finishes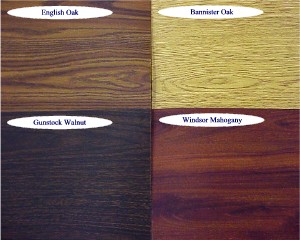 For more information and pricing on HBR's Kingston cabinets, be sure to call HBR Healthcare at or e-mail us at sales@hbrhealthcare.com